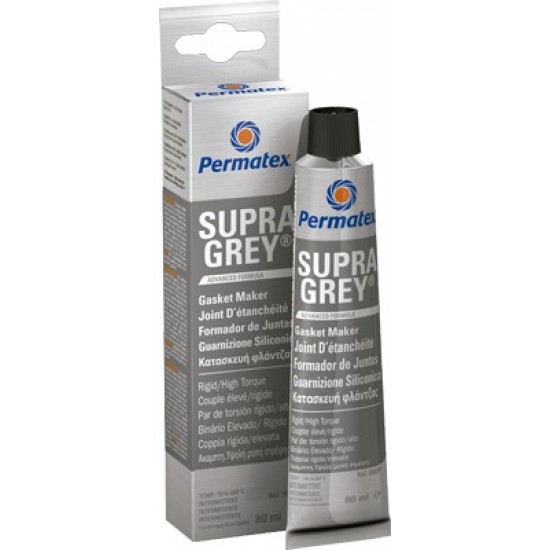 Permatex Supra Grey RTV 80ml 35134
Stock:

In Stock

Product code:

11007635134

Weight:

0.10kg

SKU:

8410410351340

PERMATEX
Permatex Supra Grey RTV 80ml
Gray silicone flange for temperatures from -54 to 232C (continuous). Designed to
to operate under the harshest loading conditions, with particular resistance to oil

and in water-glycol. The material after its exposure to air humidity turns into hard,

flexible silicone rubber, which resists aging, weather and

thermal cycles without hardening, shrinkage or cracking. Can be used for

the construction of flexible flanges. Applies to valve covers, engine mirrors,

differentials, engine oil crankcase, gearboxes, water pumps and thermostat covers.

Resistant to contact with engine lubricants, valvolines, alcohol, antifreeze solutions and
vibrations. Not recommended for points that come in contact with gasoline.

Contents 80ml.