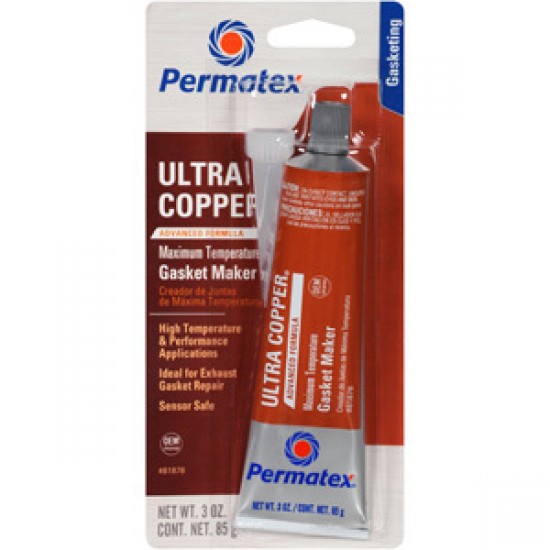 Permatex Ultra Copper 85gr 81878
Stock:

In Stock

Product code:

11007681878

Weight:

0.10kg

PERMATEX
Permatex Ultra Copper 85gr

Copper flange in tube. with very high efficiency possibilities - temperatures.
Suitable for use in high-performance turbocharged engines.

Three times more oil resistant than conventional silicone gaskets and

eight times more flexible than ready-made flanges. Resistant to contact with lubricants

engine, valvolines, alcohol, antifreeze solutions and vibrations. Applications

n exhaust manifolds, thermostat - valve covers, engine mirror,

water pumps, differential covers and compressors.

Not recommended for points that come in contact with gasoline.