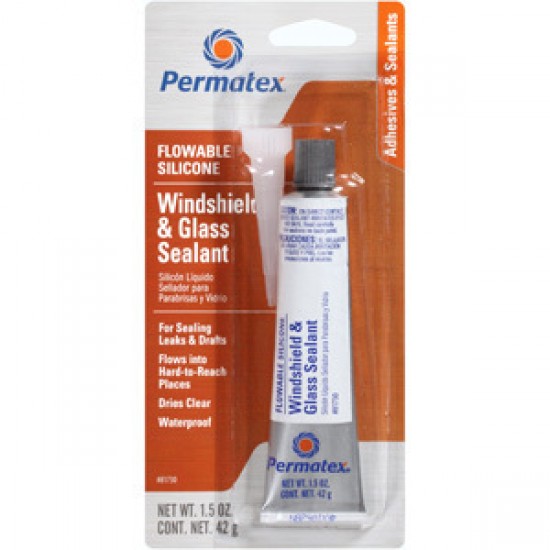 PERMATEX WINDSHIELD & GLASS SEALANT 45ml 81730
Stock:

Out Of Stock

Product code:

11007681730

Weight:

0.10kg

PERMATEX
PERMATEX WINDSHIELD & GLASS SEALANT 45ml
RTV fluid silicone sealant.
Solvent free, suitable for flowing in cracks and joints that are

difficult to access and creates a clear, hard, flexible seal.

Resistant to any weather conditions, extreme temperatures, vibrations and chemicals.

It is waterproof and is applied to windshields, sunroofs, windows,

headlights, shipping windows, RV vents.