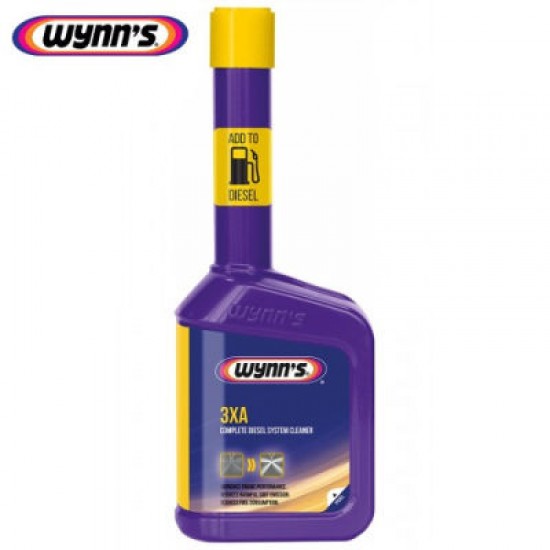 Out Of Stock
WYNN S COMPLETE 3xA DIEZEL SYSTEM CLEANER 76459
Stock:

Out Of Stock

Product code:

11007676459

Weight:

0.40kg

MPN:

26491

WYNN`S
WYNN'S COMPLETE DIEZEL SYSTEM CLEANER 76459
COMPLETE CLEANER OF THE DIESEL SYSTEM
Wynn's 3xA for diesel engines applies a triple action:

1) significantly reduces soot emission

2) cleans the injection and exhaust system

3) reduces fuel consumption

Reduces black smoke and the resulting soot emission.
Cleans and keeps the entire fuel system (injection nozzle) clean.

Helps reduce carbon deposits in the combustion chamber.

Helps improve combustion and engine efficiency.

Reduces diesel noise.

Reduces fuel consumption.

Reduces the combustion temperature of soot particles.

Extends the life of soot filters.
Protects the fuel system from premature wear and damage, reducing rust and corrosion.

It does not damage oxidizing catalysts or soot filters of diesel engines. Meets Euro 5, Euro 6 standards.