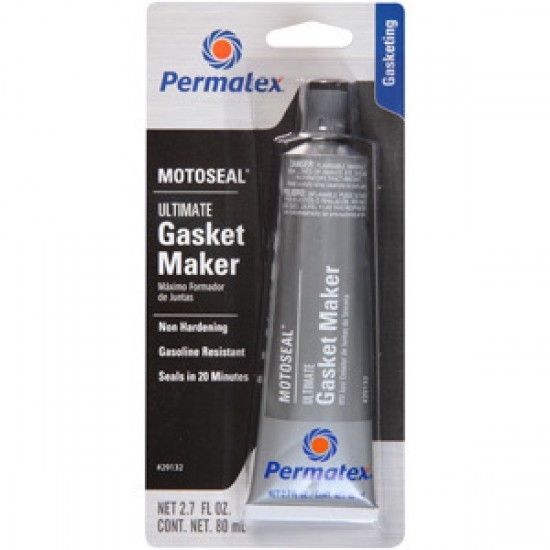 PERMATEX MOTOSEAL ULTIMATE GASKET MAKER 80ml 29132
Stock:

In Stock

Product code:

11007629132

Weight:

0.15kg

SKU:

686226291325

PERMATEX
PERMATEX MOTOSEAL ULTIMATE GASKET MAKER 80ml Flexible flange in tube. Resistant to gasoline and contact with engine lubricants,
in valvolines, alcohol and antifreeze solutions. Application for two-year-olds and four-year-olds

engines, for motorcycles and all ground vehicles. Suitable for cylinder heads, chambers

camshaft timing camshaft, camshaft cover, exhaust manifold,

side caps and clutch covers.