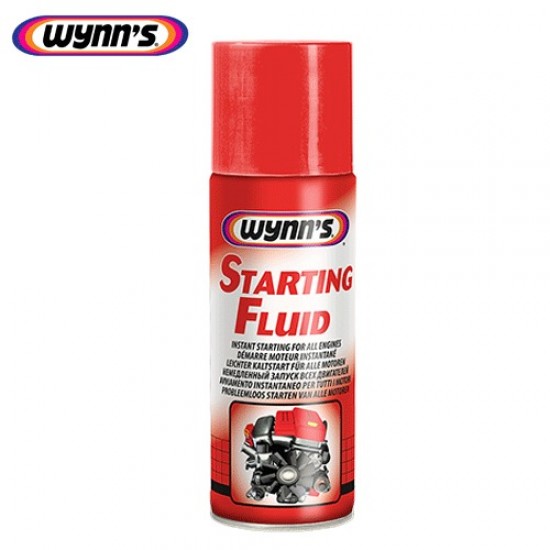 Wynns STARTING FLUID 58055
Stock:

In Stock

Product code:

11007658055

Weight:

0.50kg

SKU:

5411693580550

WYNN`S
Wynns STARTING FLUID
Wynns start-up ether makes it easy to start a petrol and diesel engine at low temperatures.

Helps to start immediately and thus prevents the battery from weakening.

Ideal for all types of gasoline and diesel engines and for small engines such as outboards, chainsaws, lawn mowers, etc.

Spray at the inlet of the air filter for a few seconds and start immediately.